Wooden Crate & A-Frame are two common methods used in Sintered Stone Packing & Transportation.
Single Panel/ Small Qty, will use of A-Frame (Positioned Vertically )
Large Qty, will need to pack in Wooden Crate. (Positioned Horizontally )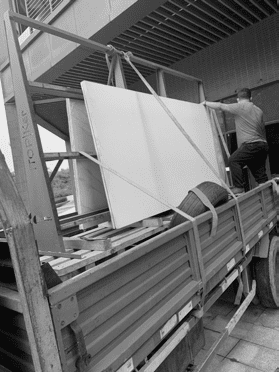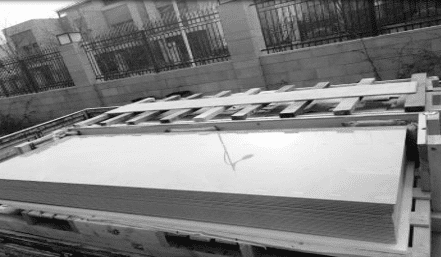 1. Wooden Crate Transportation
1.1 Wooden Crate Packing
When dealing with the transportation of large qty Sintered stone slabs. Separate each panel with pearl wool packing foam and use vacuum lifter to carry and stack the slabs into the crate accordingly. Strap the slabs in place and cover the lid. Reinforce the wooden crate with nails, metal plates and steel strapping.The wooden crate should be strong enough to against damage from vibration or bouncing. Lastly, attach crate's Fumigation Certification and goods' Packing Details on it.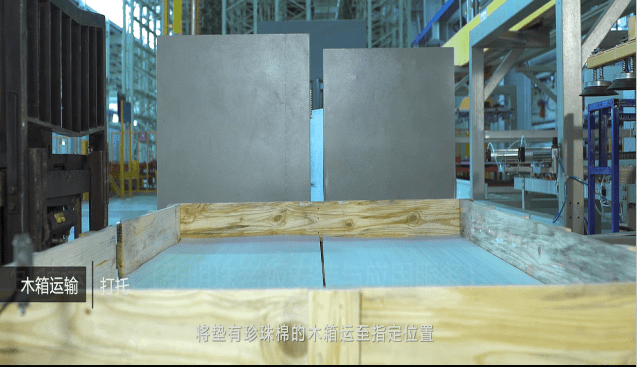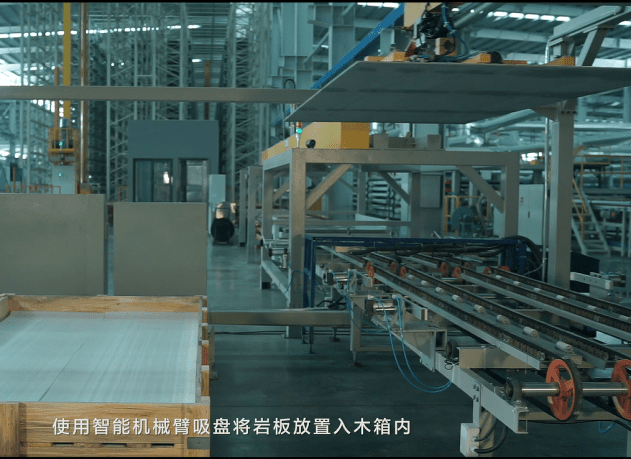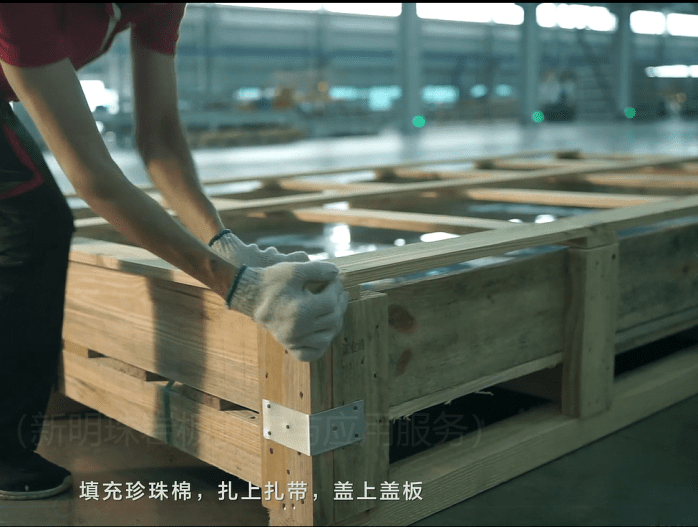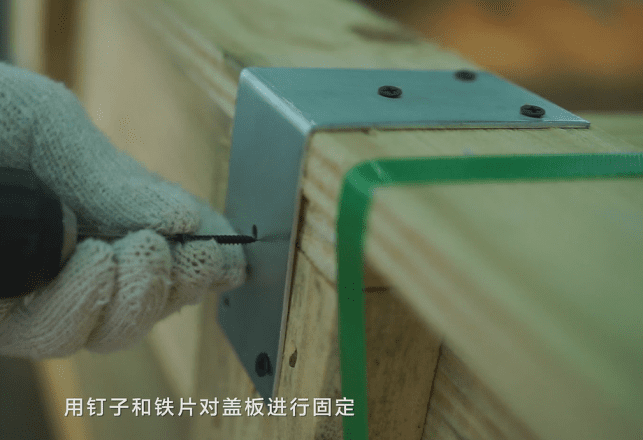 1.2 Wooden Crate Loading
As per loading plan, use forklift with fork length at least above 2 meters to load the goods to shipping container cautiously. Wooden crates should be well-aligned and arranged according to its intensity. Reinforce the crates with straps and fill gaps with air bags to ensure the safety of transport.
1.3 Wooden Crate Unloading
Inspect all goods upon arrival. Remove off the air bags and other reinforcement objects. Use forklift to unload the crates. When it comes to single slab panel, make use of a vacuum slab lifter or use at least two people to hold and unload the slab vertically, with one person on each end of the slab. Each person should grip the bottom edge of the granite, or have one hand on the bottom edge while placing the other on a side edge to stabilize the granite.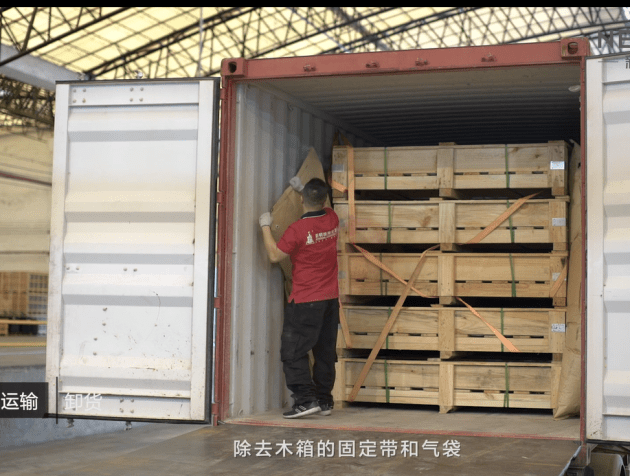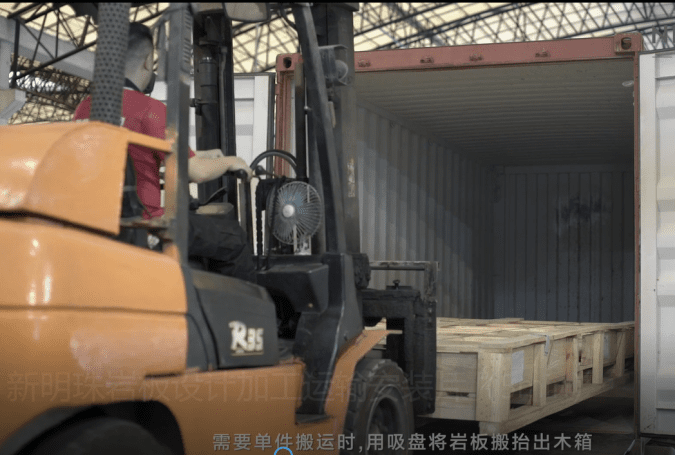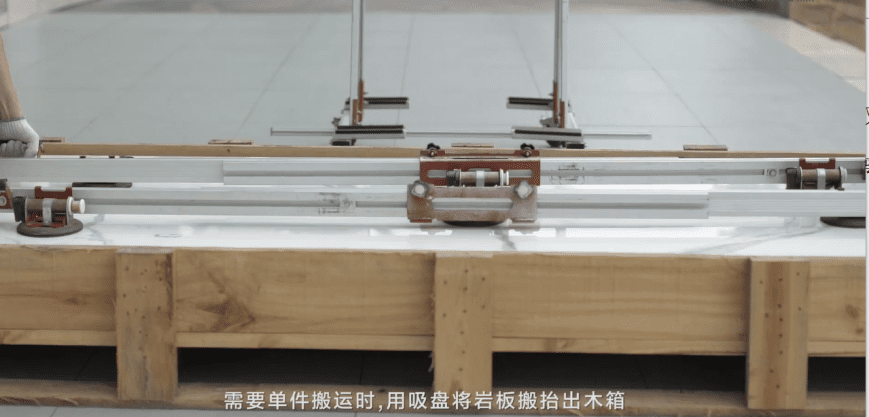 2. A Frame Transportation
2.1 Packing of A-Frame
Delivery the A-Frame to packing area and use vacuum slab lifter to lift and place the slabs onto an A-Frame. Use ratchet straps to secure the slabs . When finished, attach A-frame's fumigation certificate and goods packing details to it.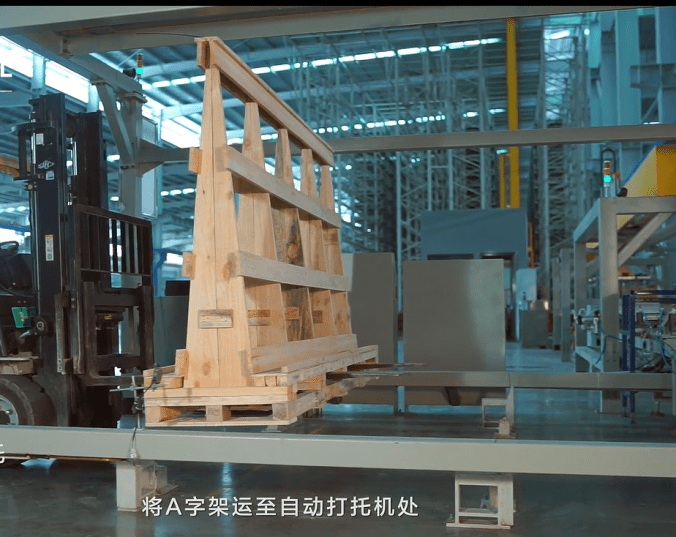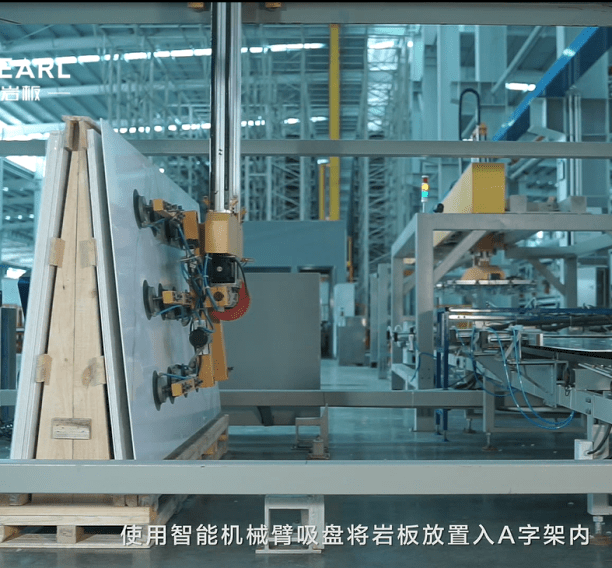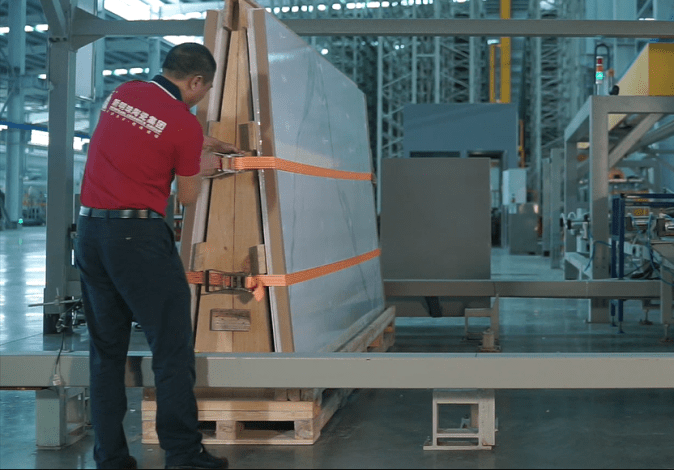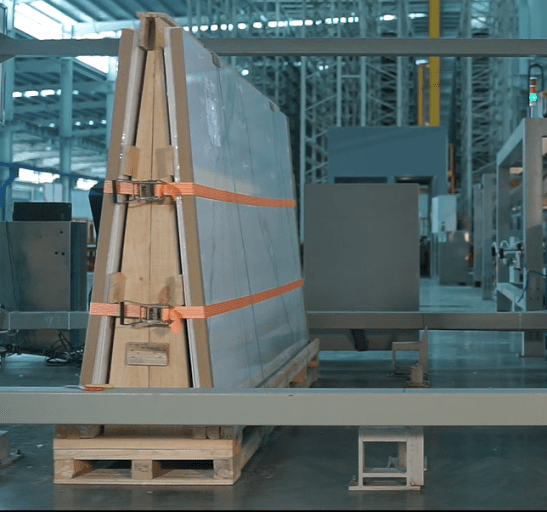 2.2 A-Frame Loading
Load the A-Frame to shipping container, reinforce with wooden strips and fill any gaps with air bags. Lastly, strap the slab in place to keep it from bouncing.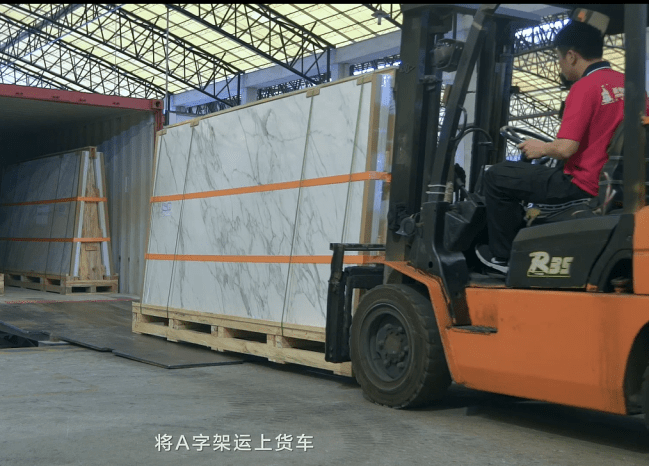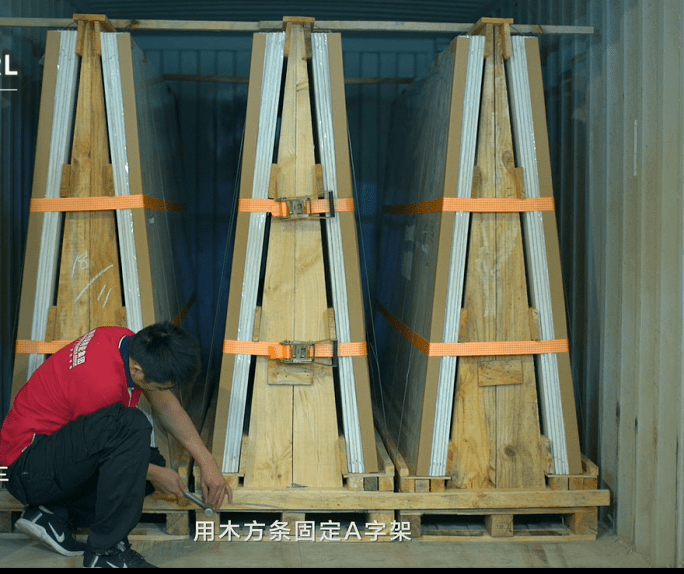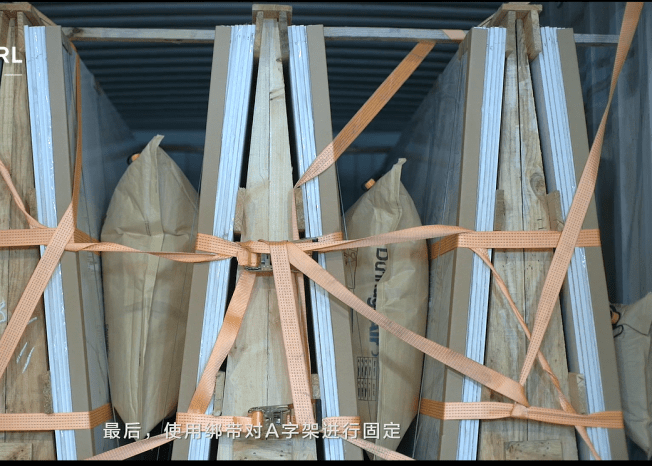 2.3 Unloading of A-Frame
Remove off the wooden strip, straps and other reinforcement objects. Use forklift to unload the A-Frame from shipping container.
3. To move Sintered Stone slabs upstairs
Elevator dimensions for reference:
1150KG Elevator net size when door is open 1000*2100mm
1000KG Elevator net size when door is open 900*2100mm
800KG Elevator net size when door is open 800*2100mm (2.4*1.6 meter above is not allowed to enter)
630KG Elevator net size when door is open 800*2100mm (2.4*1.6 meter above is not allowed to enter)